Recent Video Updates
"Kyoto Sensual" (In 2 Parts)



Two boys, Shinichi and Takashi, are in a long-distance relationship, and decide to make a date in Kyoto. En route to the rendezvous Shinichi was so excited with erotic anticipation that he began his own episode of foreplay. Oblivious to the passing scenery and the risk of being caught, he strokes his cock and fingers his asshole until he and the train arrive at destination-Kyoto. After a brief walk-about of Kyoto, Shinichi and Takashi retire to the hotel to become reacquainted. Shinichi has been anxiously awaiting this moment and his ass is twitching with anticipation. In a passionate and explicit love scene, including rimming, sucking and fucking, the desire is released in an explosive rush of love-juice on the eagerly awaiting boyfriend's face.
Join Now to begin downloading the exclusive movies!

Recent Video Updates
"Fantasy Illusion"
We first see our two young lovers cruising each other in a quiet area behind a busy Kyoto Building. In a dream-like sequence Masato and Kaito speak no words as their desire for each other builds. Back in Masato's apartment, we catch glimpses of their smooth, boyish bodies when they take turns washing themselves in the steamy shower. Both guys have really cute faces and trim, athletic builds. Slowly and sexily they dry themsleves off with towels and head into the living room. Herewe see each boy stroking himself in a variety of positions around the room, still not daring to make contact with each other.

..
Recent Video Updates
"Shioya's Shower"
Meet Sexy new star Shioya from Fukui, Japan. In this introduction video, he takes a hot shower where he likes to show his smooth, sweet ass dripping with water. With an ass to die for and infectious smile to boot, he will wow your senses later when he shows off his sexy underwear. After the shoot he handed me the underwear as a present and it smelled like sweet Shioya.

Join Now to begin downloading this movie!
Recent Video Updates
"The Talents of Ryokosan pt.1"
In Ryoko's exclusive Japanboyz interview, he claims that he has 'no talents.' I couldn't disagree more. Between his smooth, soft body, hot ass and always thick and hard cock he seems to have been made to make love. When you watch him moaning to the camera, opening his sweet and wet ass, or stroking his meaty cock you'll love every second spent with our new star.

Join Now to begin downloading this movie!

Recent Video Updates
"The Cock Wrestlers"

Watch these boys wrestle their cocks til the exciting climax! Shina and Gene have an arm wrestle contest, they work into kissing and tit sucking, then Shina sucks Gene's big cock, Gene returns the cocksucking as they fight each other for the hot loving. Features ass kissing, finger fucking, extreme fucking in multiple positions, and an amazing finish with Shina shooting his hot huge load while getting pounded, followed by Gene spewing his hot jizz al over Shina.
Join Now to begin downloading the exclusive movies!

Tons of new updates!!!
Sorry it's been awhile, been busy filming my gorgeous Japanese boys they have been keeping me busy baby! I am sorry I have not had time to update our free blog, but inside our member area you'll see what I have been doing as we've had tons of updates. Below are just a few of the hot full length DVD quality videos I've added of my oishi boys, plus of course there are new photo galleries, XXX anime, and so much more.



Wild and Horny Oil Wrestling!



Sweet and Naughty twinks!

EXCLUSIVELY FROM JAPANBOYZ!!
Join now to see all the new hot movies and photos!

New movie added: Ledo's Hot Shower
We picked up Ledo at the local escort bar, where he has been working the last 2 years. With a sweet and lovely smooth body, cute face and hot ass I couldn't wait to get him naked and in front of the camera. His smooth body and ass looked just so lovely all wet and I wanted to lick him up and clean him myself! After the shower he relaxed and jacked off, releasing a delicious and so thick stream of cum that he squeezed beautifully from his juicy uncut cock.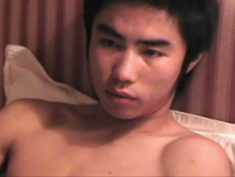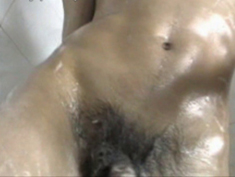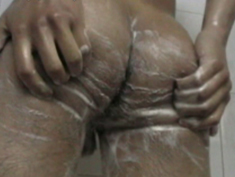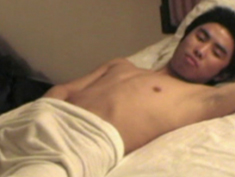 Join now to see the full hot movies and photos!

New movie added: Beach Boy Koi
Koi lives by Shioya Beach, a popular gay beach in Japan. Every Sunday morning he goes to a secluded spot, takes in the fresh air, and takes in the sun on his naked body. Special attention must go to his beautiful ass, which looks great both in and out of his tight jeans. Watch Koi get off on his day off in this hot exclusive video!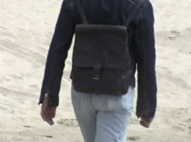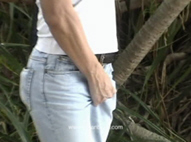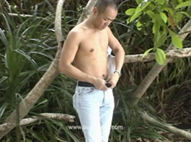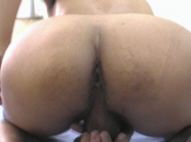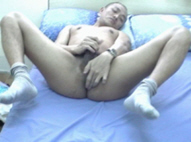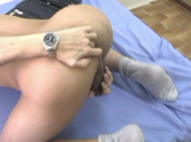 Join now to see the full hot movies and photos!

New movie added: Alone with Onoshi
Get up close and personal with beautiful Onoshi. In this video, our sweetie takes a bath, and warms our heart with his smiles. See him clean his ass and hole, and then take out his cock and stroke it as he fingers himself. Finally he erupts like a volcano as his cum spews all over his body. He was a real treat for me to film, and if you should go to Kyushu I suggest you experience him yourself.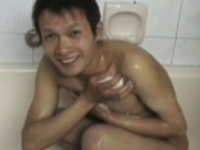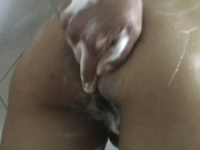 Join now to see the full hot movies!

New movies and photos added: Fundoshi's Wetspot
I love nothing more than finding gorgeous Japanese boys, making their beautiful erections become long, and putting their whole wonderful cocks in front of my camera. And Fundoshi's cock is on the top of my list. It's big, it's hard, it's juicy and it's connected to a wonderful fit body and sexy face. Experience his wet love in these high quality videos and pics.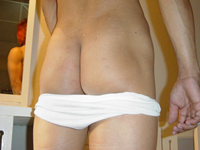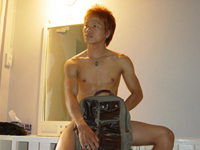 Join now to see the full hot movies and photos!

Omi's Cock Stroke
Omi is a hot hunk from Osaka. He works hard in the day as a business man so when he gets home he likes to just relax and explore himself.Here in this video he fingers his sweet hole, strokes his big cock and cums all over his sexy body as he watches some gay porn.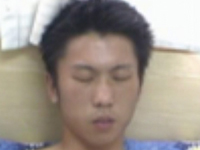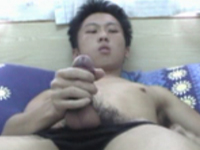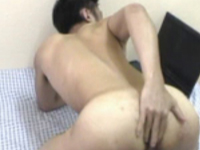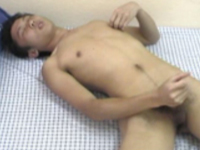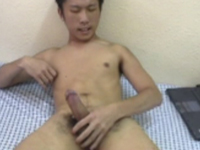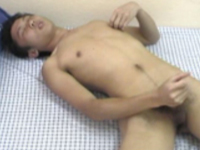 Join now to see the full hot movies!

New Videos and XXX gay Japanese comics added!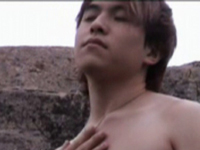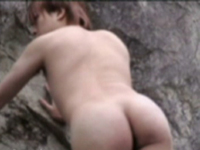 Domoto Daydreams Domoto's smooth ass

New! Dreams of Domoto
We have received so many fan emails from people wanting to know more about J-boy star Domoto, that we decided to make a new movie so you can get the know the boy behind the beauty. Features a real behind the scenes interview, plus never before seen footage of Domo getting his pubic hairs trimmed and jacking off on the public beach! Plus we included Domo's hottest cumshots at the end, to give you the happiest ending. Plus we added 6 pages of exclusive Japanese anime. Log in now to see.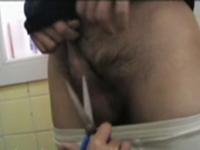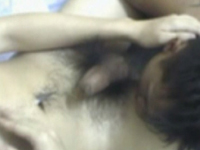 Ouch! Domoto's haircut Domoto's cumlicker

Join now to see the full hot movies!

First Timer
Check out the 'Videos' section for a hot movie called 'First Timer' where you can see what happens behind the scenes at a porn audition. Watch as a hot boy poses and gets hard in front of the camera. It's a 'hard' job but his cock can rise up to the task!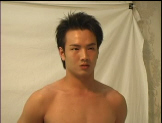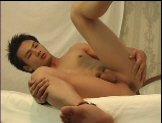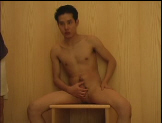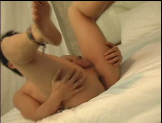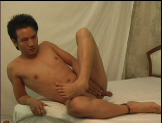 Join now to see the full hot movies!

New! Japankakke
Ready to see Domoto's cum all over his friend Susi's face? I'm sure many of you recognize Domoto by his colorful long hair, cute face and always hard uncut cock. His fuckbuddy Susi was a perfect match for him...also very cute with a surprising big cock. Whether being a bottom or top in this video, Domoto shows his versatile talents in many ways, and I am happy to show you in my hot exclusive video!



Click here to see the free trailer!
Join now to see Domoto and Susi fuck on film!

>>>New Videos!
New! Wrestle Boys

I have always been a fan of Japanese wrestling. Okay, I don't like Sumo a lot but these boys are slim and cute. Watch as these 3 hot boys wrestle in their wonderful jockstraps and then make crazy love with lots of delicious kissing. Oh and did you know Japanese boys love to 'French' kiss? There is tons of hot French kissing in this video, but the fucking is Japanese style and even better!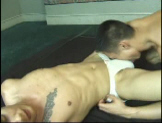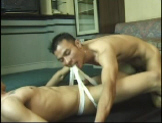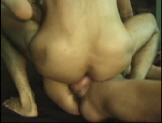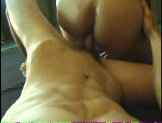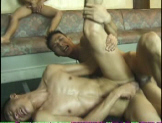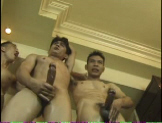 Click here to see the free trailer!
Click here to see the full uncensored Japan Wrestle Fuck videos!

New! Omi and Ko
Omi and Ko are two horny Osaka sweethearts that made some of the wettest and stickiest love we have ever seen. It is obvious they really love each other, which you can see from the way they kiss, lick and just make wild and passionate love. Whether rimming, kissing, sucking cock, licking or fucking these boys really know how to get it on.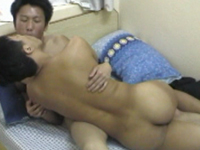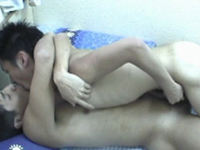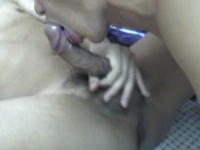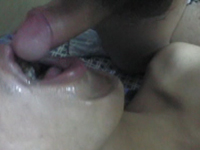 Click here to see the free trailer!
Join now to see Omi and Ko's video debut!

New! Tokyo Dream Boys
Deto and Tsu are two sweet Tokyo boys with a flare for fashion, films and fucking. Deto is a true high class Japanese boy, with the most delicious, strong, smooth and muscular body and an angelic face. His appetite for sex is never ending and he loves to fuck Tsu's sweet and delicious ass into the night.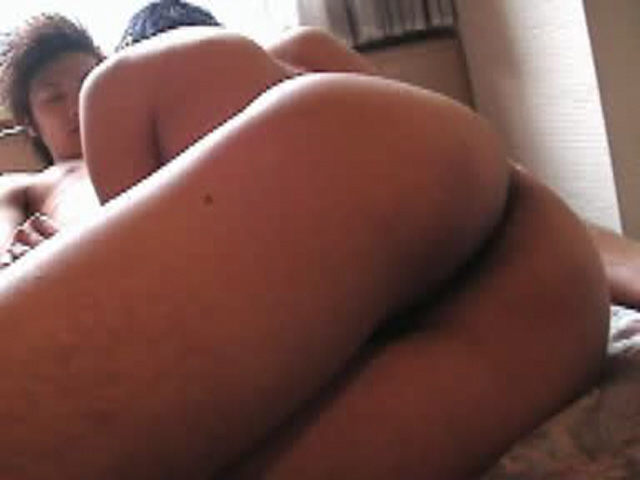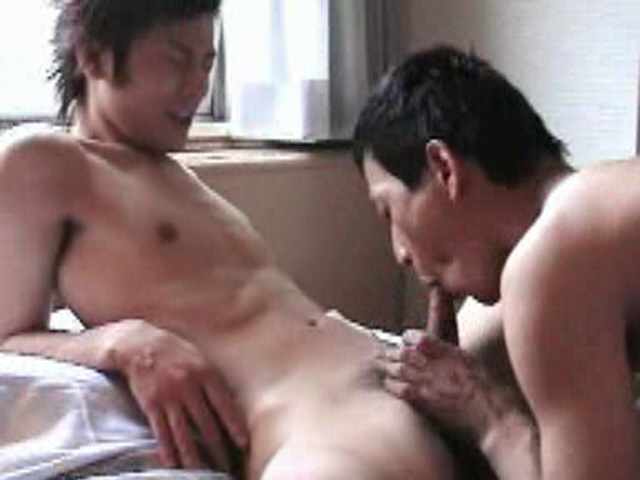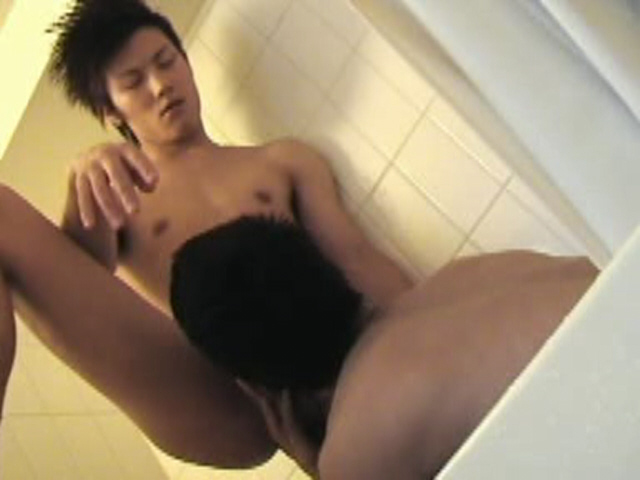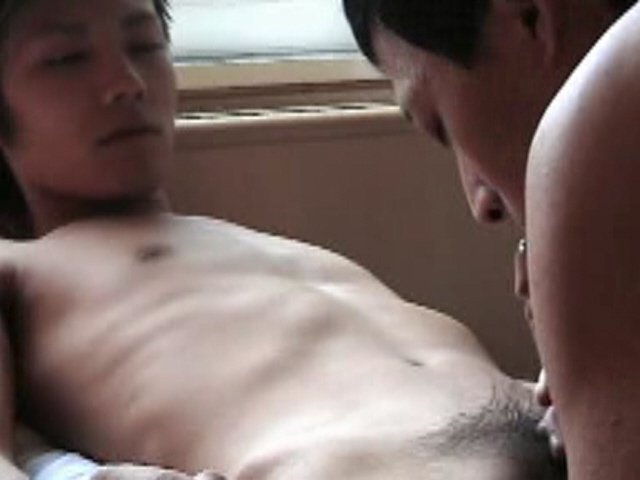 Click here to see the free trailer!
Join now to see the full uncensored videos of Tokyo Dream Boys!

Deto's Hot Undies
Deto is a fashion model from Tokyo. He also has a huge fetish for underwear, and when he comes home he can't wait to squeeze his sexy ass and hard cock inside them. The more underwear he tries on, the harder his cock gets and eventually he has to shoot his sweet cum.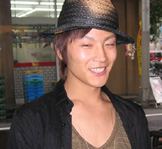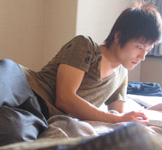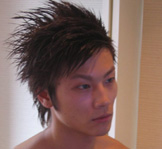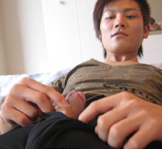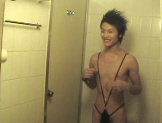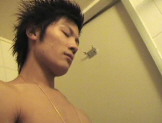 Click here to see the free trailer!
Join now to see Deto's uncensored cock!

November 28th
Do you love gay Asian ass? Tsu has the smoothest, hottest butt I've ever seen! Watch his open hole get licked by Mitsuke's tongue, then absorb all of his huge hard cock in our exclusive and uncensored video!

>>>New Videos!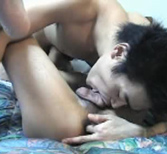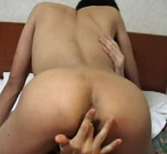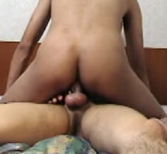 November 14th
Over 30 minutes of new Tsu and Mitsuke video are now up! Get ready to watch the hottest uncensored Japanese XXX ever! Featuring hot cocksucking, hardcore fucking and leading to the nice cum drinking finale. Japanese cum is so much more tasty!!!

>>>New Videos!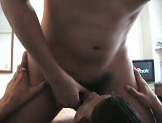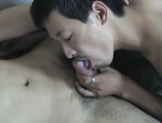 Click here to see the free trailer!
Join now to see the full uncensored video clips!

November 7th
Part 2 of our exclusive 'Sweet Tokyo Boys' series has now been uploaded! Plus 2 more pages of our 'Yakuza Love Boys' anime comic. We also have hot Japanese gay and lesbian personals we just added with hot Japanese boys who you can meet for real! See their sexy photos, send them messages, and make your own profile...we now not only give you your fantasies but will help you make them cum true!

>>>New Videos!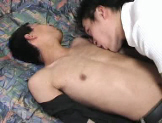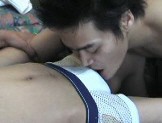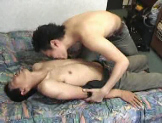 The first hot new uncensored Japanese boy video is now up! Tsu is a 20 year old hot bottom and total cutie. Mitsuke is a 24 year old hung top that loves to fuck. Watch as Mitsuke smears cake all over Tsu's body and licks every drop of cake from his sweet, smooth chest and belly. Then he finds something even sweeter then the cake right in the middle of Tsu's tight and smooth buttcheeks. Once he tastes that warm asshole he just has to shove his big cock right up it too.

>>>New Videos!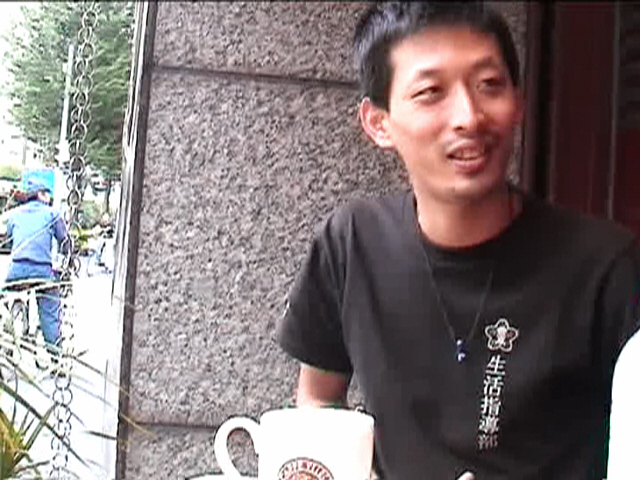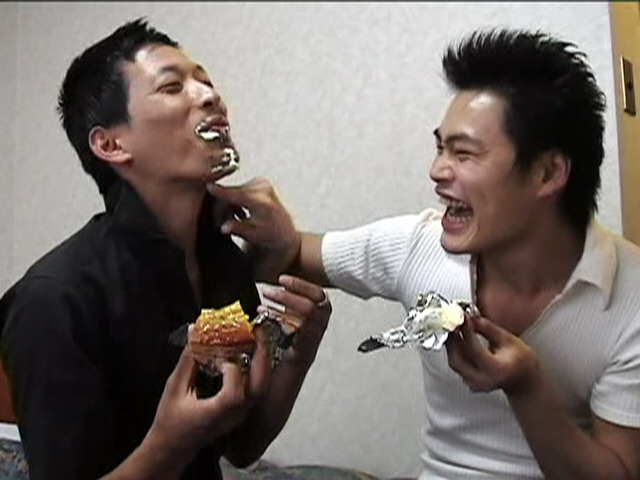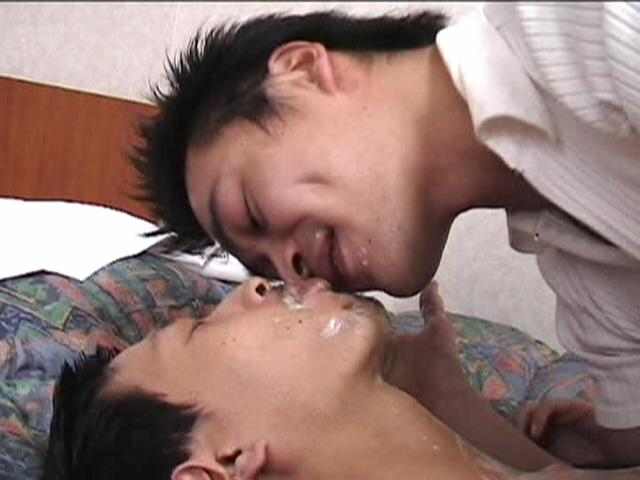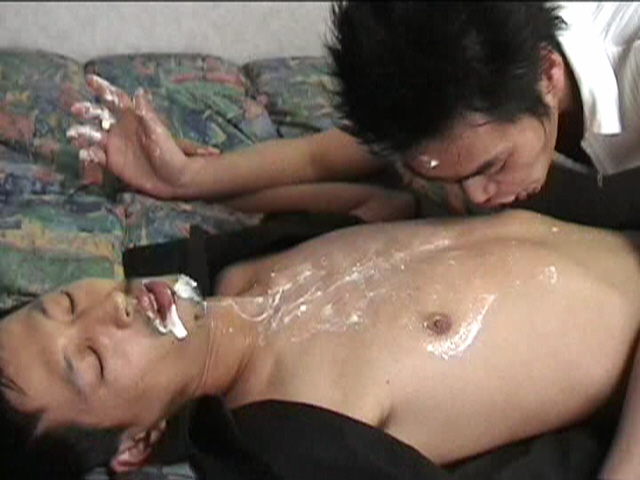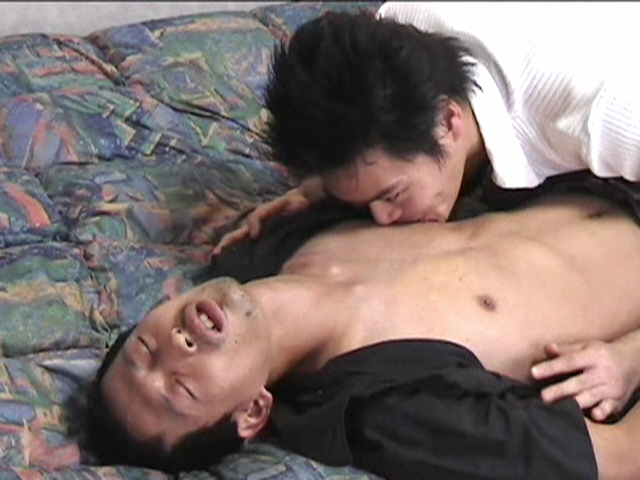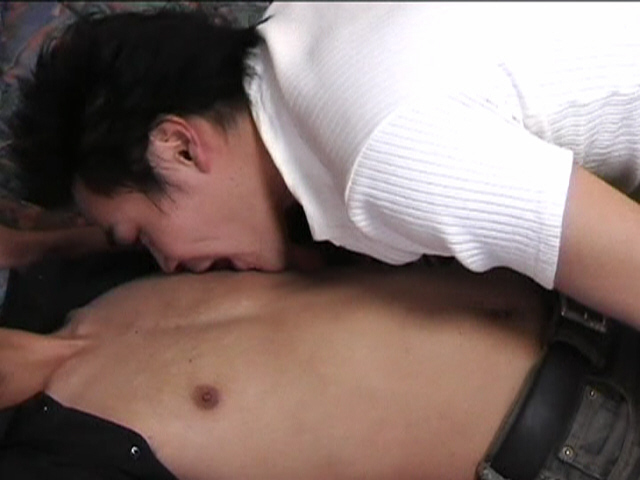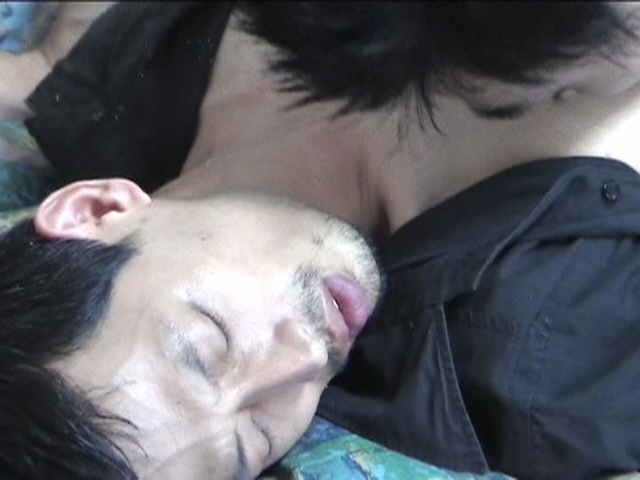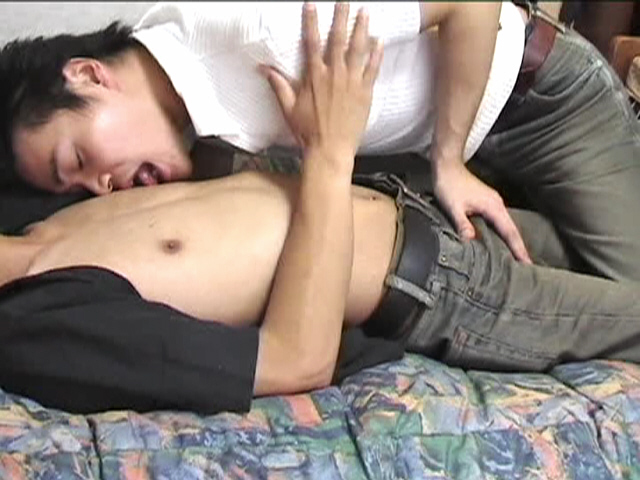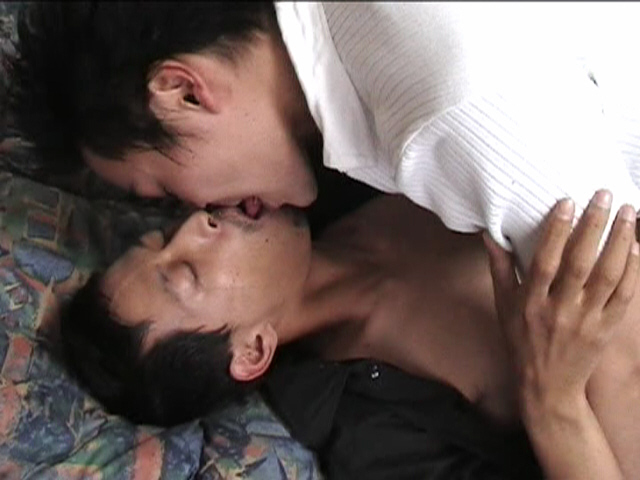 Join now to see the full uncensored video clips!

October 11th
Check out our new Tokyo models, Tsu, Deto and Mitsugi. These three cuties work at a bar in 2chome, the gay area of Tokyo! This is their first time on film, and while we are happy to be the first to present you with the exclusive photo galleries and hot exclusive movies. Just take a look at the these hot photos and try not to drip too much saliva before getting to their huge photosets and movies (coming soon) waiting for you in our vast member's area!

>>>New Models!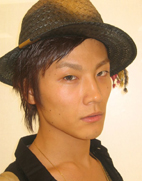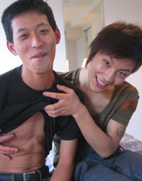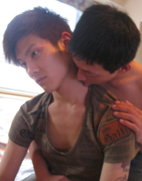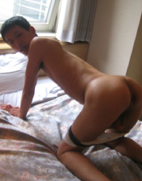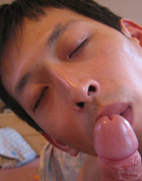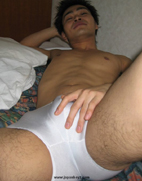 Hundreds more video clips ready for you to download. Don't miss the action!
Join now for complete access!